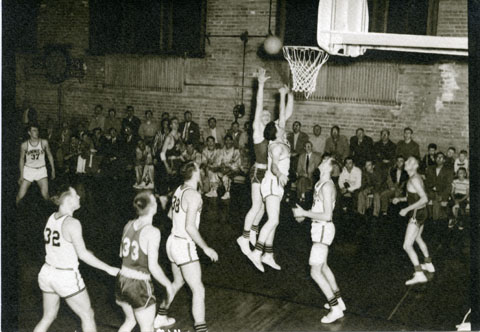 Endowments
An endowed scholarship provides a lasting stream of income because the DSU Heritage Foundation holds the gift in perpetuity, investing the principal and using the annual return to fund student-athlete scholarships or program funding.
Endowments with the DSU Heritage Foundation can be funded by a gift of cash, appreciated stock or an IRA rollover, or a future gift through your estate plan. An endowment agreement will be created to outline the designation of the endowed funds for scholarships or specific program.
A current gift of $25,000 or more is needed to establish a named endowment. But, individuals can contribute to current endowment funds in place. There are currently 17 endowed scholarships for Blue Hawk athletics, five of them being designated to all athletics.
For more information, to begin, or to contribute to an endowment fund contact Ty Orton with the DSU Heritage Foundation at (701)483-2486 or ty.orton@dickinsonstate.edu. Select the button below to view the current athletic endowments.
Planned Gifts
Planned giving is a gift which provides a legacy of support to the DSU Heritage Foundation and Blue Hawk athletics through means of an estate plan. Plannec gifts are unique because they benfit DSU without drawing on current assets or income. The DSU Heritage Foundation accepts gifts from the following provisions:
Will or Trust
Life Insurance
IRA or Retirement Plan
Charitable bequests in wills and living trusts are the most common form of establishing a legacy gift in support of DSU. these revocable gifts also enable you to retain total control of your assets during your lifetime.
If you have already named the DSU Heritage Foundation as a beneficiary of a planned gift of any size or plan to do so please contact DSU Heritage Foundation Executive Director Ty orton at (701)483-2486 or by email at ty.orton@dickinsostate.edu.